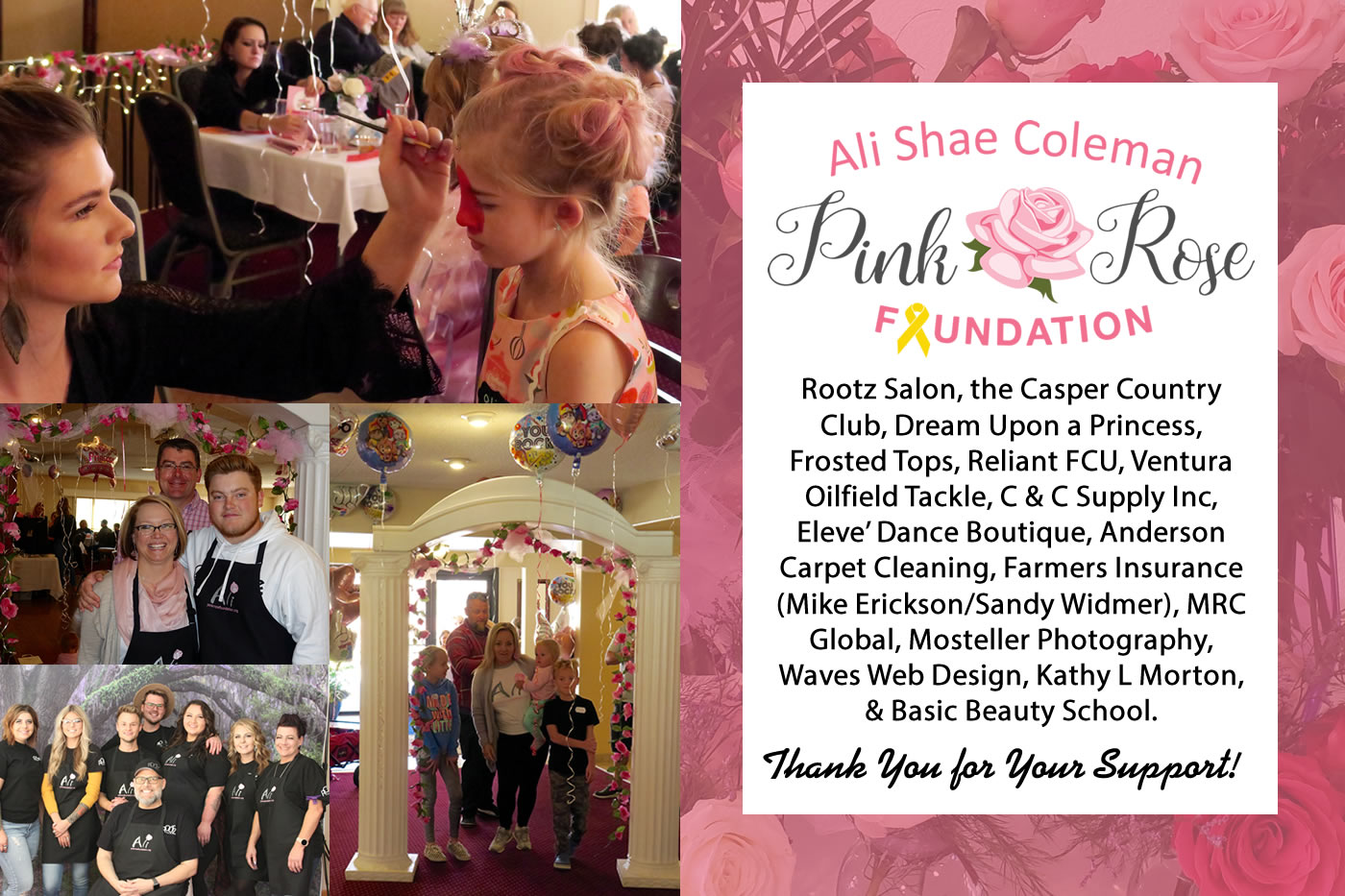 Thank you to everyone who made the 2019 Ali Shae Spa Day a success!
This years' event was held at the Casper Country Club and we want to thank everyone who made it possible including the community, attendees, sponsors, friends and family. Together we gathered to celebrate Ali and her favorite things.
We sincerely thank our event sponsors including Rootz Salon, the Casper Country Club, Dream Upon a Princess, Frosted Tops, Reliant FCU, Ventura Oilfield Tackle, C & C Supply Inc, Eleve' Dance Boutique, Anderson Carpet Cleaning, Farmers Insurance (Mike Erickson/Sandy Widmer), MRC Global, Mosteller Photography, Waves Web Design, Kathy L Morton, and Basic Beauty School.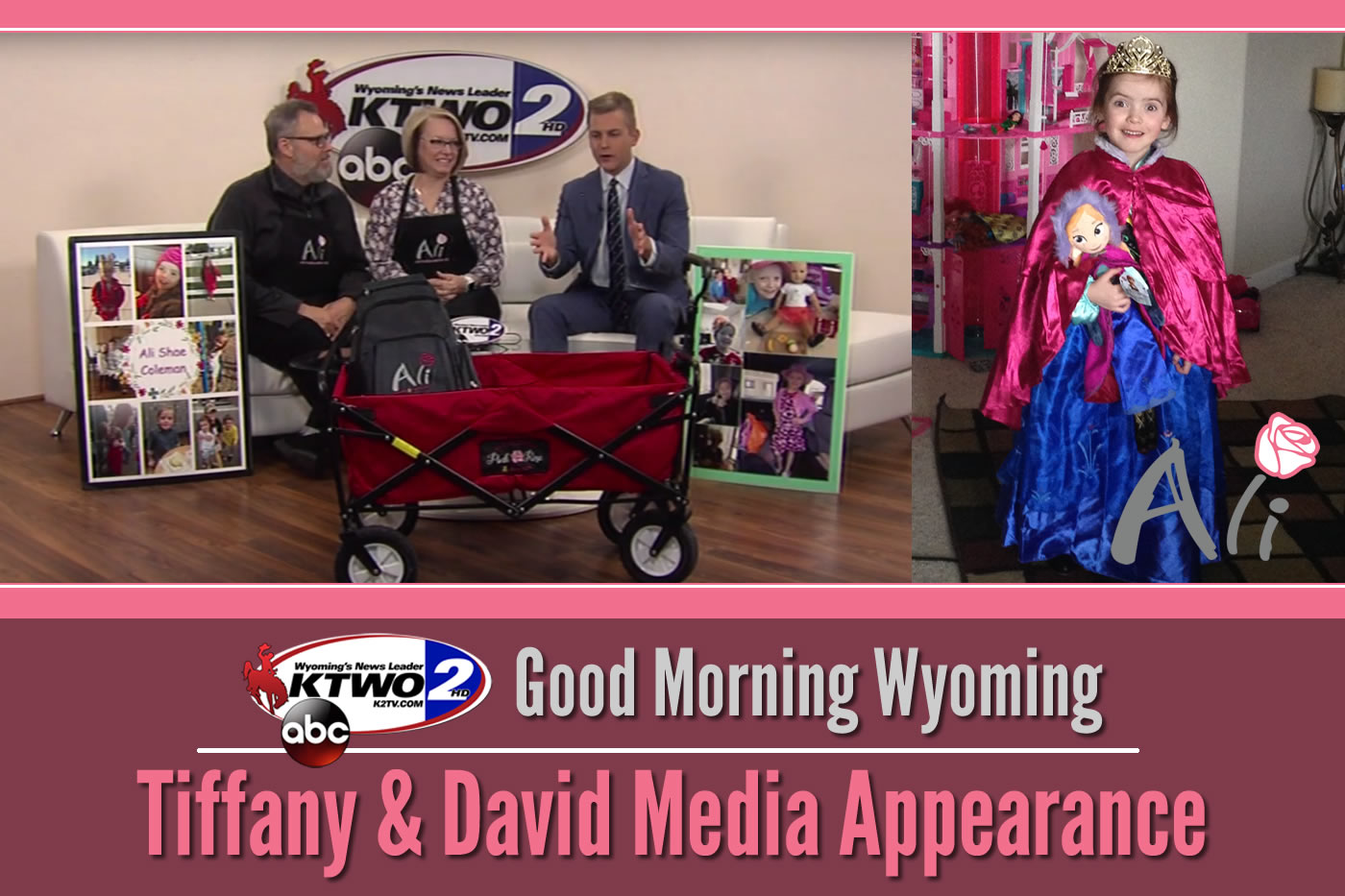 Thank you to Billy Floyd and K2TV for helping us share our mission.
Tiffany Coleman founder of the Ali Shae Coleman Pink Rose Foundation and David Anderson owner of Rootz Salon & Spa met with morning anchor Billy Floyd on K2TV's Good Morning Wyoming. Thank you so much for having us on to share Ali's story and promote the 2019 Ali Shae Spa Day at the Casper Country Club on October 12th.